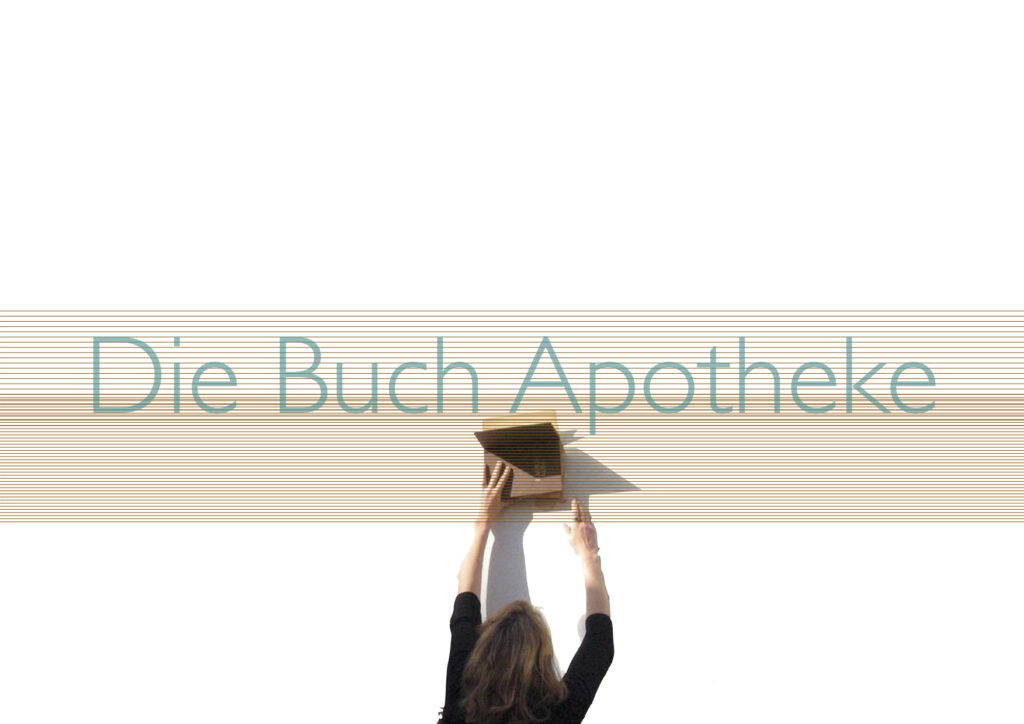 Die Buch Apotheke 2022 – ongoing
The body as a space, somewhere between healing and publication
The Buch Apotheke is a performance project running since 2 years, during which grüntaler9 is taken over and rewritten as a performance. It's a life-art performance that focuses on the interrelation between books and living bodies. Likewise, words, textures, book spines, writing, reading aloud, tattoos, speech bubbles or turning pages can all take on their own chapters.
Reading books sometimes unfolds a magical power that touches us at the core. Performative processes in which readers are performers, witnesses, healers* and bodies* at the same time. The Buch Apotheke wants to get to the bottom of the healing effect of reading. What might this look like?
It is a place for all who are searching. A place where you can get a book-related tattoo while being read to, and have a book-related date with a new person the next day, connected by two different books given to you by Buch Apotheke. Books become not just the objects we read to transmit information between people, but the core of our lives, sacred and mundane, the plates in our meals, the pages of toilet paper, the abyss of our altars. Here, healing is understood as movement, as de-medicalised responses to de-catholicised experiences.
We assume that healing is an unknown state.