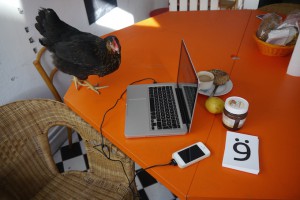 The Committee on Publicness in conversation with Kim K. Atlas at the Grüntaler9 SOUND PLANT.
A series of performances and talks, which capture the spirit of MPA-B 2011-2015 as a physical space, defined by inversion. MPA–B was founded in 2011 to explore new models of curating and to facilitate connections and cooperation amongst organisations and independent players working in the field of performance art in Berlin.
We will ask former and future collaborators to contribute to a generative sound library, a collective curriculum for the past (MPA-B) and future (the committee) practices of APAB e.V. (Association for Performance Art in Berlin) This approach emphasizes the act of 'listening' on a post-subjective (witness) level as an active and ongoing component of the art event itself to describe a state of emergence or experiential shift.
Everybody is most welcome to pass by or make an interview appointment to contribute to the second APAB publication. Opening hours at Grüntaler9 daily (except on Saturday 16th, Tuesday 19th, Friday 22nd, Saturday 23rd and Wednesday 27th) from midday to 7pm (last interview can start at 6pm).
WHEN: MAY 12-MAY 29
TIME: 12:00-19:00 daily (except on Saturday 16th, Tuesday 19th, Friday 22nd, Saturday 23rd and Wednesday 27th)
ENTRANCE: Donations
LOCATION:  Grüntaler9, Grüntaler Strasse 9, 13357 Wedding
CURATED BY: The Committee on Publicness