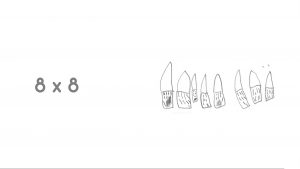 Matters of Act ::::::::: ACT 2: After-The-Fact Rehearsal
Friday March 31 from 7:30pm
Süpperclüb after 9pm
New York based publisher ALREADY NOT YET, run by members of NO COLLECTIVE, is organizing four book release "Acts" in Berlin and Cyprus to launch the publication of their new journal MATTERS OF ACT, and a new philosophical question-and-answer-and-drawing book ARE WE HERE YET? written by a four-and-a-half-year old.
The second Act on March 31 will be an "After-the-Fact Rehearsal" of the first Act—a panel discussion about MATTERS OF ACT—at the same venue and with the same members which aims to achieve through contrivance and pretense what the first Act realized so naturally.
Conversation will again focus on the problems of "act" (both in the sense of action and pretense) and "future" (the featured topic of the journal's next issue), but will also incorporate comments, suggestions, questions, and instructions revolving and resolving around the resemblance (or not) of the present Act to the now-absent one. Participants of the first Act who cannot make it to the second Act will be replaced by effigies (stuffed animals or lego figures), and treated as if they are there.
Panelists will include Johanna Gilje, Teena Lange, Joël Verwimp, Natália da Silva Perez, Lindsey Drury & You Nakai, and the evening will be moderated by two Already Not Yet authors: a very impatient six-year-old Aevi ("Are We Here Yet?"), and a very patient sexagenarian Roland Albrecht ("Museum of Unheard (of) Things").
::::::::: Other Acts in the same series: