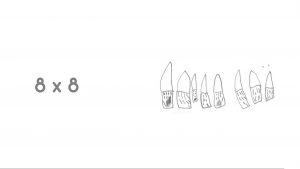 Matters of Act ::::::::: ACT 2: After-The-Fact Rehearsal
Friday March 31 from 7:30pm
Süpperclüb after 9pm
New York based publisher ALREADY NOT YET, run by members of NO COLLECTIVE, is organizing four book release "Acts" in Berlin and Cyprus to launch the publication of their new journal MATTERS OF ACT, and a new philosophical question-and-answer-and-drawing book ARE WE HERE YET? written by a four-and-a-half-year old.
The second Act on March 31 will be an "After-the-Fact Rehearsal" of the first Act—a panel discussion about MATTERS OF ACT—at the same venue and with the same members which aims to achieve through contrivance and pretense what the first Act realized so naturally.
Conversation will again focus on the problems of "act" (both in the sense of action and pretense) and "future" (the featured topic of the journal's next issue), but will also incorporate comments, suggestions, questions, and instructions revolving and resolving around the resemblance (or not) of the present Act to the now-absent one. Participants of the first Act who cannot make it to the second Act will be replaced by effigies (stuffed animals or lego figures), and treated as if they are there.
Panelists will include Johanna Gilje, Teena Lange, Joël Verwimp, Natália da Silva Perez, Lindsey Drury & You Nakai, and the evening will be moderated by two Already Not Yet authors: a very impatient six-year-old Aevi ("Are We Here Yet?"), and a very patient sexagenarian Roland Albrecht ("Museum of Unheard (of) Things").
::::::::: Other Acts in the same series:
March 27 (Monday) 19:30
ACT 1: PANEL on MATTERS OF ACT (AND FUTURES)
moderated by Roland Albrecht & Aevi (partial translation provided by Alexander Booth)
with panelists Johanna Gilje, Teena Lange, Joël Verwimp, Natália da Silva Perez, Lindsey Drury, You Nakai, and others
grüntaler9
[This event is reservation-only, so please email info@alreadynotyet.org to reserve your spot]
April 1 (Saturday) !5:00
ACT 3: DENOUEMENT (for ACTS 1 and 2)
with Lindsey Drury, You Nakai, Aevi, etc
Kourion Ancient Greek Theatre
9 Km west of Episkopi village, Lemesos-Limassol, 4620 Cyprus
April 9 (Sunday) 15:00
ACT 4: Q & A SESSION on ARE WE HERE YET?:
with Aevi, Roland Albrecht, and others
choreographed by Lindsey Drury
Museum der unerhörten Dinge
Crellestraße 5, 10827 Berlin
::::::::: ALREADY NOT YET is an open-access publisher fabricated and run by members of No Collective, dedicated to the consummating the age to come by making available unprecedented texts that question and/or traverse the boundaries of art, theory, fiction, and other curiosities, primarily via the medium of language. Recent publications include a catalog raisonne of Museum of Unheard of things.
::::::::: MATTERS OF ACT: A Journal of Ideas [Issue A] is the first issue of an open-access periodical which assembles idiosyncratic materials questioning the general topic of fabrication to probe the density of various unrealities. Features a detailed report on the large-scale earthwork project "Site-specific Fictions" by Robert Smithson without Robert Smithson, an attempted restoration of the exhibition "Unconditional Restoration," a compilation of peculiar proposals sent to Movement Research, a review of speculative realism written by a 14-year-old, interview with a reclusive poet who makes his works by reshelving books in libraries to form stanzas of their titles, an observation journal of how humans grow, and many more peculiarities. The publication is a reservoir for accomplished acts and done ideas, and provides resource for more daydreaming and further production.
::::::::::: The whole journal is available for free download
"Fuck Post-truth, it's all Matters of Act!" (Ellen C. Covito – composer/choreographer)
::::::::: ARE WE HERE YET? [Works on Progress series: Book 1] is a picture book like no other: 26 sets of profoundly simple questions and answers formulated and beautifully illustrated by a very inquisitive four-and-a-half-year-old boy. Included are age-old conundrums such as: What is the last number? Why do crayons have color? Why do doors open? Who made god? Why do I like things? What happens when you die? Why do you have books? This is a philosophical and pedagogical inquiry based on earnest observation and fantastic leap of imagination only possible for a relatively newcomer to our world, sure to delight and fascinate thinkers of all ages.
"Nothing less than a once-in-a-lifetime book…" (Rice Peckinpah – Minority Reports)