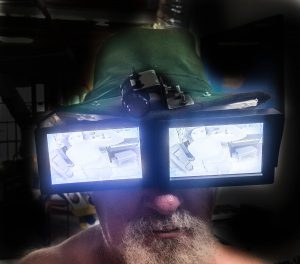 I see you seeing me seeing you
by Uri Levinson & Adaya Godlevsky
August 26, 2016 at 7:30pm
After 9pm Fridäy Süpperclüb
I see you seeing me seeing you is about the ever relevant issue of relationships and self reflection questioned through nowadays technological environments.
It's a live performance for and with witnesses, performers, technology, music, sound and video. Content and presentation are never separated, they intermix and influence one another.
::::::::: Uri Levinson is multi-disciplinary artist, engineer and group facilitator. Active in the field of technology, still photography, video installation and performance.
::::::::: Adaya Godlevsky is a performance artist, improviser, composer, singer and harpist.