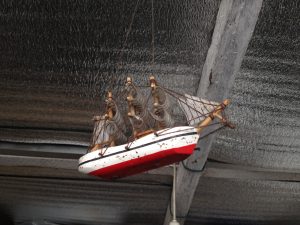 Süpperclüb Exchange with Theertha Initiative Colombo
Thursday 6 July 2017 from 6 – 10pm
All are welcome. Food and drinks by donation.
grüntaler9 and APAB – Association for Performance Art Berlin invite for a dinner and exchange with Thisath Thoradeniya who is a core member of Theertha and an artist, and an amazing cook!
Words as appetizers: We will cook a Sri Lankan style Brinjal curry (Egg plant). Brinjal will be cooked in coconut cream and spiced up with curry powder which is a mix of Indian spices. Its mainly used in South Indian cooking and Sri Lankan cooking. Then the Dhal fry. Its going to be a bit dry. Not with gravy. Anyway we are going to cook rice.
What is Theertha?
Theertha is an autonomous, artist-led non-profit initiative based in Colombo. Theertha has undertaken considerable amount of art activities since its inception in 2000. First, started by 11 visual artists to facilitate international art exchange through international artist workshops in Sri Lanka, it has expanded its activities to include art education, publications on art/culture, heritage management through art and international residencies. Theertha established its own alternative art space 'Red Dot Gallery' in 2007 in order showcase the experimental and contemporary art produced within its programs.
The core objective of Theertha International Artists' Collective is to explore the possibilities of exchanging ideas and knowledge across ethnic, regional and artistic borders, in the context of contemporary critical art practice in Sri Lanka.